HULL STW
Design, manufacture and supply four 900kW heat exchangers to maintain digester temperature at Yorkshire Water site, Hull STW.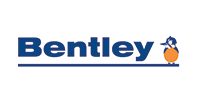 Project Scope
Biogas Products Ltd were contracted to design and manufacture 4no hot water to sludge tube/shell heat exchangers used to maintain digester temperatures.
Design Requirement
The heat exchangers were designed to raise the temperature of 260m3/hr sludge flow recirculation by 3C to maintain a digester temperature of 38C. The heat exchangers are manufactured in 304SS.
Products and Services
The heat exchangers were designed, manufactured and pressure tested at our Works before delivery to site. The heat exchangers are enclosed using removeable insulated panels for ease of maintenance.
Outcome
Deliverd to site as part of a wider £80M upgrade to the sludge treatment system. We also supplied two 1500m3 membrane gas holders for the same project.