PRODUCTS | BIOGAS CONDITIONING
Condensate Pots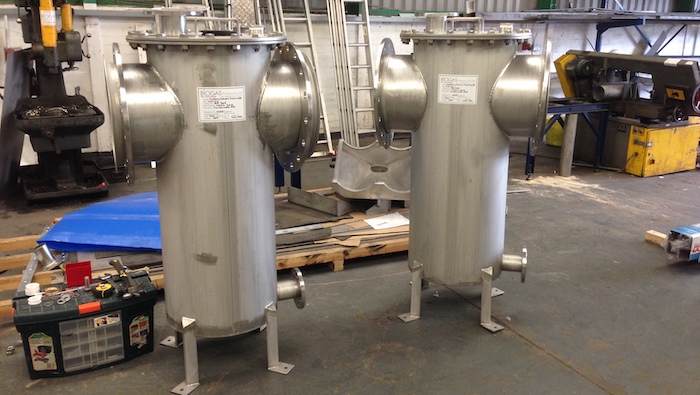 Increased engine efficiency
Decreases the biogas relative humidity
Lower fuel gas consumption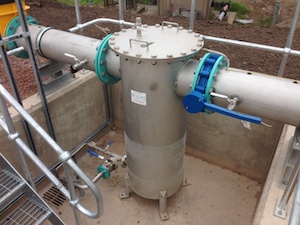 Condensate pots are strategically placed in biogas pipework systems to collect and discharge water that is released from the cooling biogas. When condensate is left in the pipework it can cause blockages in the gas line. Removal of blockages can be costly and time consuming and result in unnecessary plant downtime. Water saturated biogas can also result in corrosion of pipework and other mechanical equipment which can be expensive to repair or replace.
Condensate pots will collect and automatically discharge the condensate leaving clear gas lines and overall a better biogas for efficient combustion.
We manufacture condensate pots configured to your specification or we can advise on the most appropriate design based on your biogas flow and pressure.
Our standard design is manufactured in 316 Stainless Steel with an automatic water discharge system. Trace heating and insulation can also be provided to protect the condensate pot from freezing weather conditions.
All condensate pots are pressure tested before dispatch and test certification is provided.
Compliance standard PED97/23/EC