lBiogas Products Ltd have a large portfolio of technology primarily for the Biogas and Wastewater industry. However, over the years we have been asked to design and manufacture a range of equipment, incuding strainer baskets, that takes us beyond our usual realms of on-farm digesters and sewage treatment sites. And as engineers we are always ready to take on a challenge.
One of our main product developments, which sits outside our biogas portfolio, is our range of strainer baskets for Swimming Pool plant rooms. Provided through our sister company Pool Products Ltd we have been designing and manufacturing strainer baskets for many years. A strainer basket, simply and effectively removes harmful debris from pool water before it enters the pumping system.
Our basket strainers are available in a range of sizes and unlike off the shelf products, the design specification can be adapted to your requirements. We use only quality 316 stainless steel and have added a handy viewing window to the lid so visual inspection of the basket is quick and easy.
One client request led us to develop a horizontal version of the standard vertical strainer basket. This design has proved popular in plant rooms where space is very limited.
Most recently we were asked to manufacture 3 new basket strainers, 2 vertical and one horizontal, for American company Intec Maritime Corp. The strainers were to be delivered to Spain for installation on a cruise liner 'Oasis of the Seas'. Find out more about this project here.
Martin Newey, managing direcctor, said; "We have been manufacturing basket strainers for swimming pools for a long time. When our distributor retired a couple of years ago we decided to continue making them and make them available purchase direct from ourselves. We have developed our designs based on feedback from our clients and added new features. It has been great to work with a big company like Intec Maritime, it shows we are making in-roads into this new market."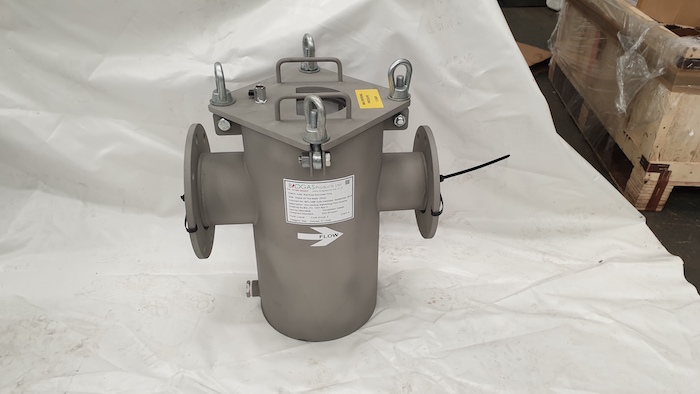 Vertical basket strainer for Intec Maritime Corp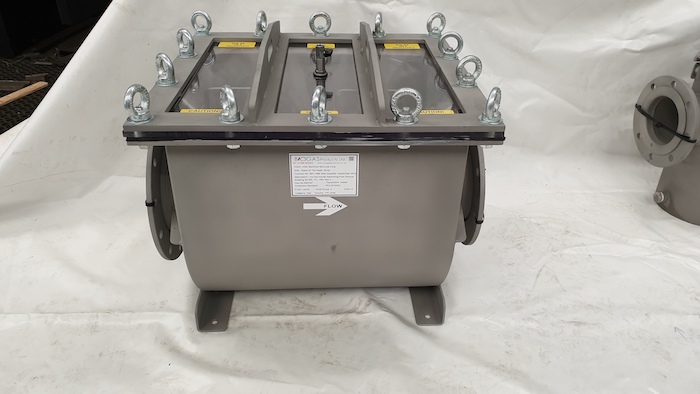 Horizontal basket strainer for Intec Maritime Corp