Biogas Products Ltd have secured an order for a large rectangular membrane gas holder to be installed on a farm site in Cambridgeshire. Working with membrane technology provider Power Plastics, Biogas Products Ltd has developed a gas holder which is designed and manufactured here in the UK.
 Working with contractor GMT Biogas on their 4.8MW gas to grid project at Colony Farm in Cambridgeshire, this is the latest installation following their contract wins at Oldham WwTW and Hull WwTW.
The rectangular membrane gas holder that measures a whopping 68mx24mx6m will hold around 5000 cubic metres of biogas. The rectangular membrane structure will be mounted to the concrete roof of the digester tank.
Martin Newey, managing director, said; "This is another great win for us and a perfect follow on from our recent installations. We are now offering a membrane gas holder that is entirely designed and manufactured in the UK. Which is perfect timing with the uncertainty around future trade agreements, following Brexit later this week."
Work on the plant is in its final stages and should be completed early March 2020. Find out about some of our other recent installations on our Projects page.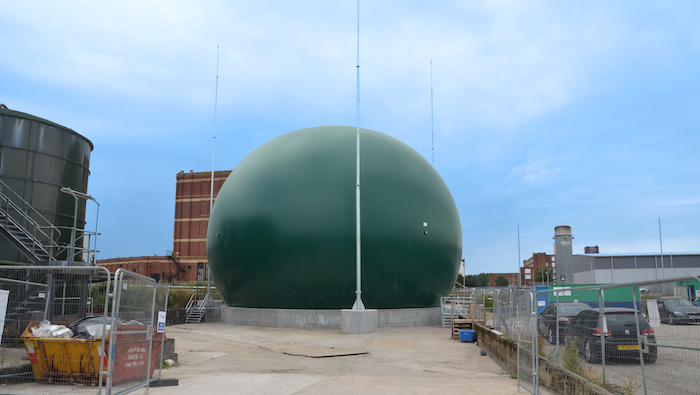 Oldham WwTW – a recently installed 3000m3 membrane gas holder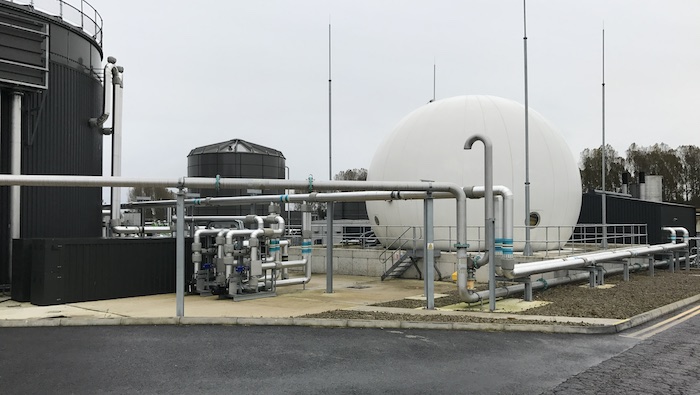 A smaller 500m3 gas holder at Worksop WwTW for Severn Trent Water.