PRODUCTS | BIOGAS CONDITIONING
H2S Scrubber – Dry Media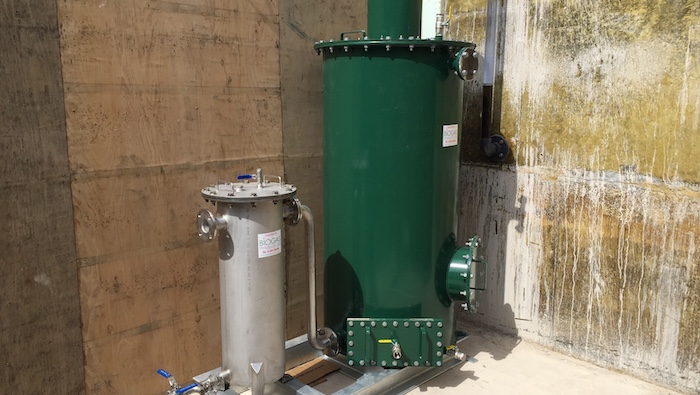 Cleaner less corrosive gas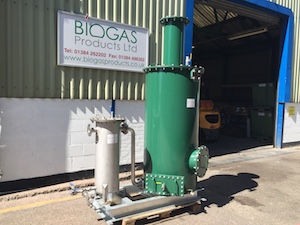 Dry media scrubbers are particularly effective on sites with a low to medium flow and H2S content. This system can be installed as a stand alone H2S removal process or as standby/addition to an existing scrubbing process. This type of scrubber provides instant start up protection. Dry media scrubbers are economically viable when the combination of biogas flow and H2S loading requires a low annual volume of replacement media.
Consumables: Replacement media
Discharge: None
Download our brochure and read more about our range of H2S Scrubbing solutions. 
BIOBOND MEDIA
For long-term operational savings, we recommend that you consider an alternative media to the widely used carbon activated media. Biobond media is a metal oxide based pellet that offers many benefits in the removal of H2S from Biogas and is considerably cheaper.