COLONY FARM
Design, manufacture and install a new rectangular membrane 5000m3 gas holder on Colony Farm in Cambridgeshire, UK.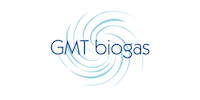 Project Scope
Biogas Products Ltd were contracted to supply and install 1no rectangular gas holder to be fitted onto the concrete roof of a new 5MW gas to grid project.
Working for main contractor GMT Biogas, this be the first plug flow rector design in the UK to use gas to grid technology.
Products and Services
The gas holder was complete with duty/standby air blowers, air pressure control valves, viewing windows and gas membrane level sensors. All installed and commissioned by our own site installation team.
Outcome
The gas holder provides storage and a constant system gas pressure supply to the gas to grid process.