OLDHAM WWTW
Design, manufacture and install a new membrane 3000m3 gas holder on United Utilities site at Oldham WwTW.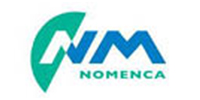 Project Scope
Biogas Products Ltd were contracted to supply and install a 3000m3 PVC membrane gas holder to replace an existing steel 'bell' type gas holder on a United Utilities site, Oldham WwTW.
Working for main contractor Nomenca Ltd, the installation was part of a £80M upgrade of the site.
Design Requirement
A ¾ sphere PVC double membrane gas holder with a capacity of 3000m3 and an operating pressure of 15mbar.
Products and Services
The membrane gas holder complete with duty and standby air blowers, viewing windows, gas holder level sensor, gas leak detection, air pressure control valves and a 3 post 'rolling sphere' lightning protection system was delivered, installed and commissioned by our own site installation team.
Outcome
The gas holder provides storage and a gas pressure in all operating conditions to maintain sufficient supply to the CHP gas boosters.