Key Features:
Reduces ammonia emissions and odour
Eliminates rainwater – increased capacity for slurry
Preserves valuable nitrogen
Increases spreading efficiency
Maintenance free
Existing steel slurry tanks can be converted and used as primary or secondary digesters. Slurry tank conversion can often save our clients money and reduce the footprint of their AD plant. A structural check would need to be completed to ensure the integrity of the tank. Adding a pressurised gas dome will add extra stresses to the tank and we would need to be certain that the structure is capable of supporting these additional loads.
Once the checks are complete, cleaning and repairing the tank can begin. We generally use a high pressure water jet to clean the inside (and possibly outside) of the steel tank and repair rust areas and holes. Finally we apply a coating of red oxide to seal the tank.
After the initial preparation work, a single PVC membrane liner is fitted to the inside of the tank to provide water tightness. We would also recommend installing a centre post with support ropes to stop the membrane biogas dome from falling into the tank when deflated.
A gas mixing system is installed to maximise the gas production from the digestate during storage. A membrane biogas dome [See also Biogas Dome] is installed on top of the tank  for biogas collection and provide the system gas pressure.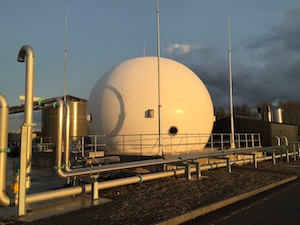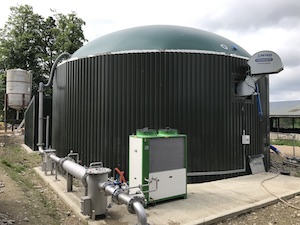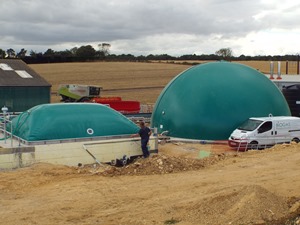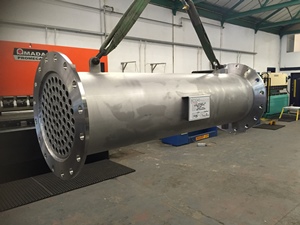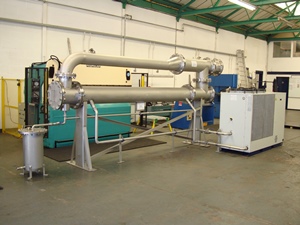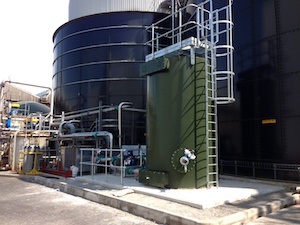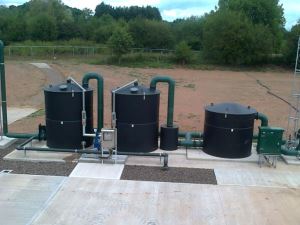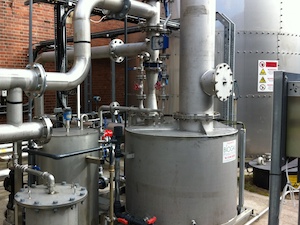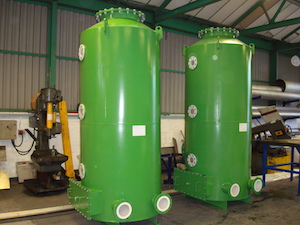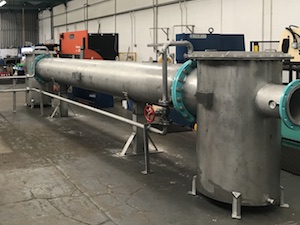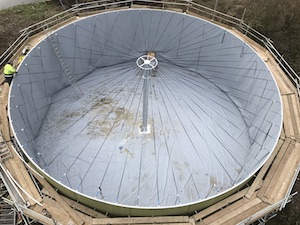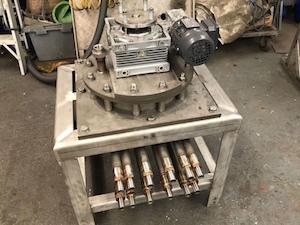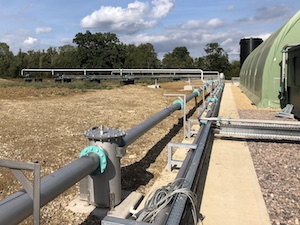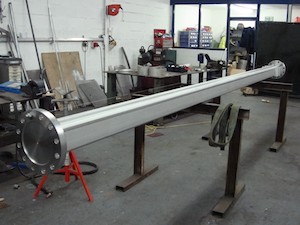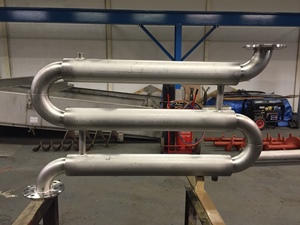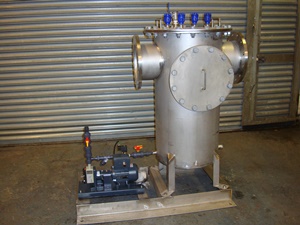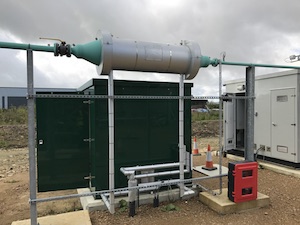 Address
Biogas Products Ltd
Unit 10 Cookley Wharf Industrial Estate
Leys Road
Brierley Hill
West Midlands
DY5 3UP