Key Features:
Experienced engineers and fitters
Proven track record
Confined space trained fitters
Manufacture and refurbish parts in-house
Reduce leaks
Also see Liverpool STW digester refurbishment works
Anaerobic Digesters are critical assets used to process waste and require regular maintenance and eventually some form of refurbishment. Biogas Products Ltd have completed various refurbishment work on Anaerobic Digesters within the UK water industry. Our manufacturing capabilities enable us to carry out repairs or remake items of plant quickly thereby minimising downtimes. Our mechanical fitters are all confined space trained and fully certified for working around and inside digesters. Here's some examples of the typical digester refurbishment works we have carried out for our clients:
Viewing window replacement or repair:
Viewing windows are typical potential leak spots and become unusable due to the window wipers seizing up over time. These viewing window assemblies were removed from site back to our works. The steel rings were shot blasted and repainted. The glass and window wiper were replaced with new and the whole assembly fixed and sealed back onto the digester roof.
Vertical shaft mixer:
Many wastewater treatment anaerobic digesters use vertical shaft propeller mixers. Over time these mixers can become entangled with debris which have the potential to cause failure. Biogas Products Ltd have removed several fractured vertical shaft mixers from digesters. On some digesters we have been able to repair the shaft and put back into service on others we have replaced with new.
Drive shaft bearings:
To some digester mixer drive shafts we have added bottom steady bearings to help counter against off balancing loads. On other mixer shafts we have replaced failed bottom bearings. Biogas Products Ltd design, manufacture and install these bearings.
Hyperclassic Mixers:
At Ellesmere Port WwTW we were asked by United Utilities to look at replacing continually failing Hyperclassic Mixers in the pre-digester reactor vessels. The Mixers, manufactured in GRP, were to be fabricated in stainless steel to give longer life. 4no Hyperclassic GRP mixers and bottom bearings were replaced.
The whole operation of removing the complete mixer shaft, manufacturing the stainless steel Hyperclassic mixers and new bottom bearings then re-installing the mixer was carried out by Biogas Products Ltd.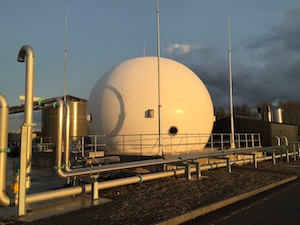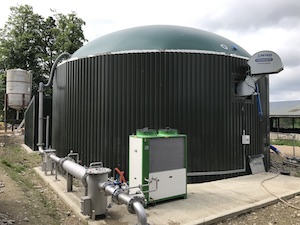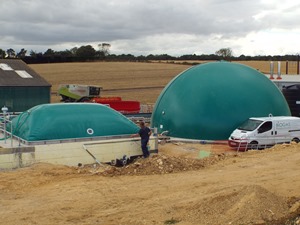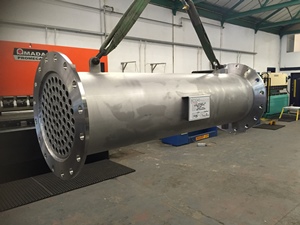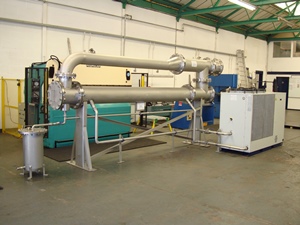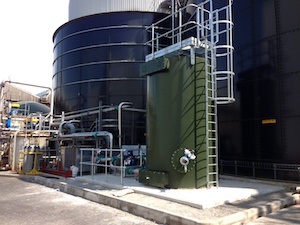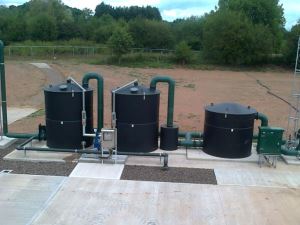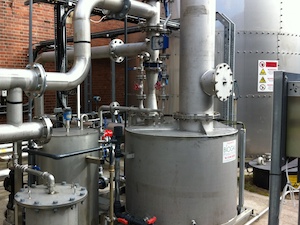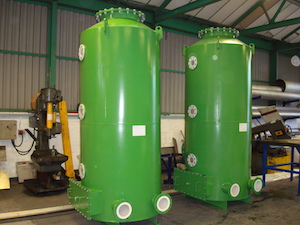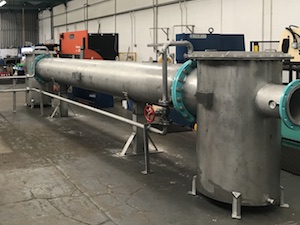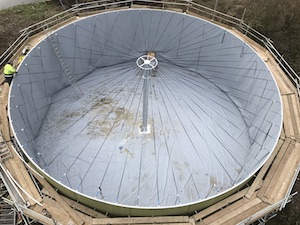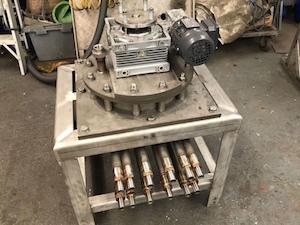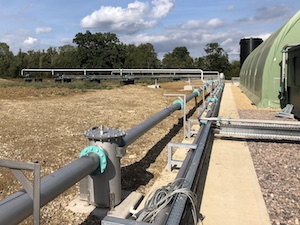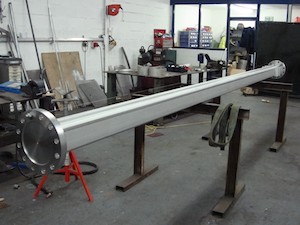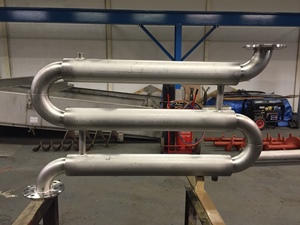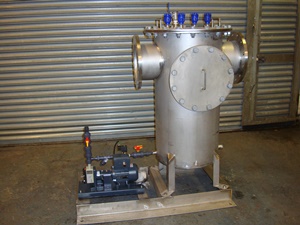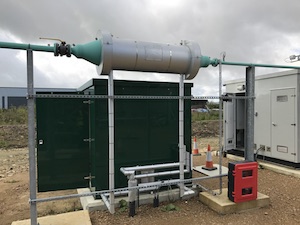 Address
Biogas Products Ltd
Unit 10 Cookley Wharf Industrial Estate
Leys Road
Brierley Hill
West Midlands
DY5 3UP